Press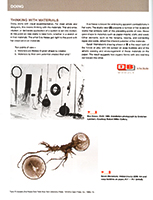 Melissa Starker Columbus Alive June 14, 2012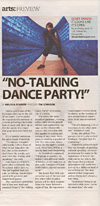 Front Cover by Sarah Weinstock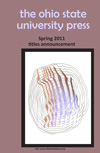 OSU Department of Art Alumni Blog

Tuesday, September 12, 2006 - Nine enormous colorful acrylic paintings created over the past few weeks by MFA student Sarah Weinstock and her team of painters -- including Katie Niewierski (left) and Carly Glisson -- were mounted last Friday on the exterior wall of the new Sunflower Market at South Campus Gateway.

OSU Arts: What's Happening

MFA student Sarah Weinstock spent much of her summer creating enormous, colorful paintings of fruits and vegetables. The huge paintings—done in acrylics on 4 foot by 8 foot birch panels —will grace the outside wall of the new Sunflower Market that opened earlier this month at South Campus Gateway on High Street across from campus...